September Deals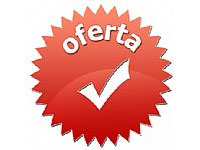 In our opinion, September in Peñíscola is a great choice for a number of reasons. For starters the weather tends to be hot during the day and refreshingly cooler in the evening. And there's also a packed social agenda, from a fun tapas crawl (the 'Flip Flops and Tapas Competition') to the town's patron saint festival.
Conditions
- These deals apply only to the dates and apartments stated.
- These deals are subject to change without notice. If you are interested in any of them, please phone us to check availability and prices.
- If you have already made a booking with Altubel but want to change it to one of these deals, cancellation charges will apply to your initial booking.