July Deals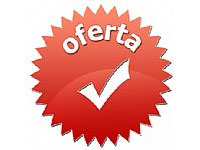 In July the good life gets going in Peñíscola: the restaurants and street cafés are open all hours, the sea gets warmer every day, and a refreshing dip becomes more of a necessity than a whim. Our apartments on Avenida Papa Luna (without a doubt the best part of town) will give you everything you need: the beach just a few metres away and restaurants, cafés and shops all nearby. Make the most of these deals because it doesn't get any better than this!
Conditions
- These deals apply only to the dates and apartments stated.
- These deals are subject to change without notice. If you are interested in any of them, please phone us to check availability and prices.
- If you have already made a booking with Altubel but want to change it to one of these deals, cancellation charges will apply to your initial booking.