Where can I go shopping?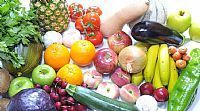 04/08/2022 - altubel.com
The city of Peñíscola has 3 supermarkets: Mercadona, Consum and Aldi. Click on the links to see their opening times and locations.
As this is a tourist destination, opening hours are long and most also open on Sundays and bank holidays during high season.
There are also many smaller mini-markets, greengrocers, fishmongers and local shops all over town and in the apartment blocks along the coast to Benicarló. Many sell home-grown fruit and vegetables.
There is a street market in Peñíscola with over 100 stalls on Monday mornings at the Centro de Estudios (next to the South "Sur" beach), where you can buy clothes and local food produce.
Lastly, the shopping mall on the outskirts of Vinaròs has a Carrefour and other big brands like Leroy Merlin, Sprinter, Media Markt and Decathlon.
Office hours
Our office is open :
From monday to saturday from 09.00 am to 14.00 pm and from 16.00 pm to 20.00 pm.
Sunday from 10.00 am to 13.00 pm.
To contact us, you can write us to info@altubel.com or phone at 00 34 964 48 98 29
Thank you
Special Offers
In tourist appartments